2 minutes of reading time
(480 words)
GIS, Asset Management and BIM - Reflections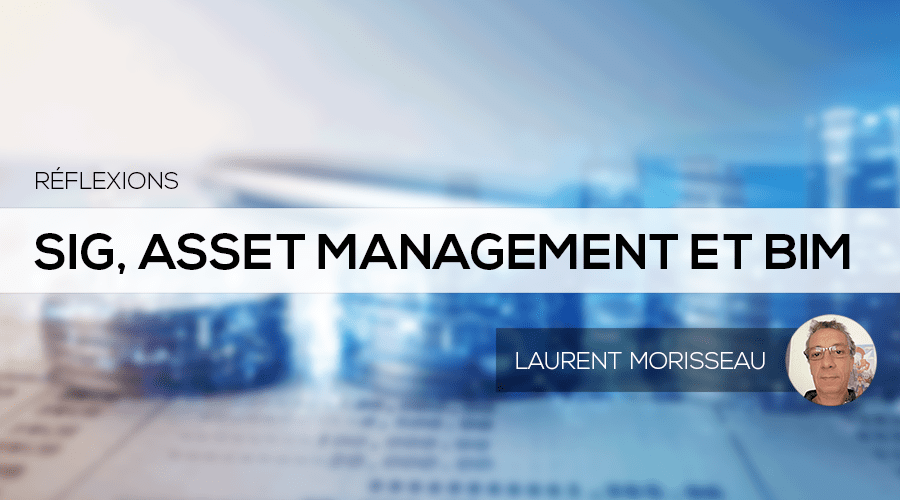 Some studies show that 85% of the cost of a building is post-construction, why not integrate this data into current processes? We know when we develop a BIM process, we "convene" in a plenary meeting the main actors, Archi, engineers, etc., but not ASSET. Why ?
Indeed, in my opinion, the contractors have only a limited vision (and this is not the only ones) of what to do with the model. It gets better with VR, and more.
A project is part of an environment, GIS, why, while the solutions exist we do not exploit it or little. However, the INSPIRE directive, approved by the Council of Ministers of the European Union and by the European Parliament then published in the Official Journal of the European Communities (OJEC) on April 25, 2007, entered into force on May 15, 2007. It aims to promote the exchange of data within the European Community in the field of the environment taken in a broad sense. , this could make it possible to have, among other things, the help that comes asap, gas firefighter etc.

It creates several obligations:
the provision of data according to common implementation rules;
the constitution of data catalogs (metadata);
the application of interoperability rules;
free access to metadata;
access to data for actors carrying out a mission within the scope of INSPIRE;
the services to enable such access;
the existence of an appropriate organization to ensure the proper implementation of the directive.
The directive groups these obligations together under the term " Geographic data infrastructure ».
This is the basis, which is little respected and it's a shame, because when we talk about ASSET, coupled with advanced virtual reality, it could, among other things, save lives by intervening more quickly and more effectively.
Why not go further? Why not see after the construction? integration of the future needs of ASSET? Evolution of the building, maintenance, rehabilitation?
In my opinion, the Asset must be integrated into the BIM process from the AVP phase.
In the DCE phase, integrate their needs, then their process (URL link to providers for example). What could give in the operating phase, automatic alerts, of the kind, RIA r + 2 to review, paintings of the ground floor to be planned in 1 years => definition of budget .. etc.
If we push the plug further, we "could" imagine with the RVA or intrusive Virtual Reality (we are almost there) during disasters or problems, an intramural site visit with all the elements in situ, HVAC, elec , Frame etc.
It seems to me that this data should be emphasized for the principals. In addition, this offers perspectives for the BEs, namely the perpetual updating of the models of the frame, with the technology of scans, to be able to implement new data in the model!
---
---
Cover image (c) paxos.com

On the same subject:
By accepting you will be accessing a service provided by a third-party external to https://www.hexabim.com/