6 minutes of reading time
(1114 words)
Member of the week: Stéphane DUFOUR BIM coordinator and HVAC specialist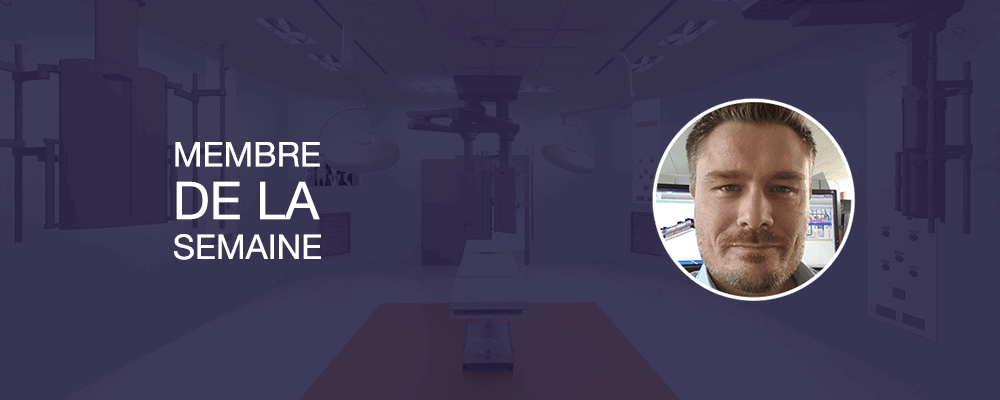 This week's BIMmer is one of the pioneer members of hexaBIM, he joined us at the start of the adventure almost a year ago, Stephane DUFOUR BIM coordinator and specialist in HVAC (Heating, Ventilation and Air-Conditioning or CVC) at Artelia. We will discover their background and their conversion to BIM, the multitude of national and international projects in which they have contributed, their daily missions, their favorite software and finally some relevant advice for the transition to BIM with complete peace of mind!
---
Stéphane, before talking about BIM, what is your background?
After a passage at the Lycée Gaudier Brzeska in Saint Jean de Braye and a bac F9 (energy engineering) in my pocket, I continued with a BTS ETE (Technical Energy Equipment) at the Lycée Maximilien Perret. I started my career "thermal"by maintenance at Dalkia then going to deal with an installer. I then moved away from the field a bit by joining an execution design office near Chartres. I then moved on to the project management side by integrating the engineering firm Trouvin which was redeemed by SNC LAVALIN and here I am now at ARTELIA or I continue to crack down.

How did you come to BIM?
My awareness of BIM dates from my first BIM'S DAY in 2011. Already strongly interested in 3D design, I realized that my job was going to change in the years to come and that I had to get to work if I didn't want to miss the BIM train.
I had the chance to be one of the first people trained in 2011 on Revit at SNC LAVALIN whose goal was to set up a team for the Bordeaux wine museum who ultimately did not go to MN.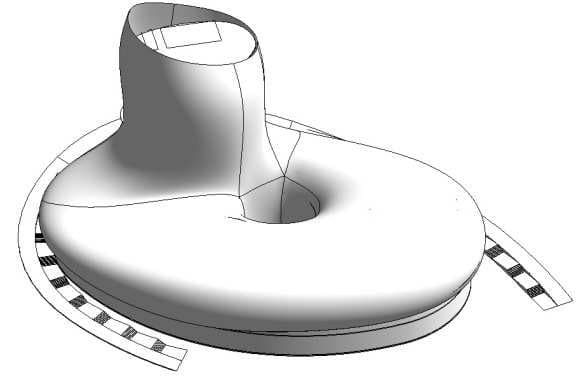 Despite everything, I persisted in my momentum and I capitalized on various experiences which allowed me to evolve.
I made views and sections of principle in 3D to illustrate competitions: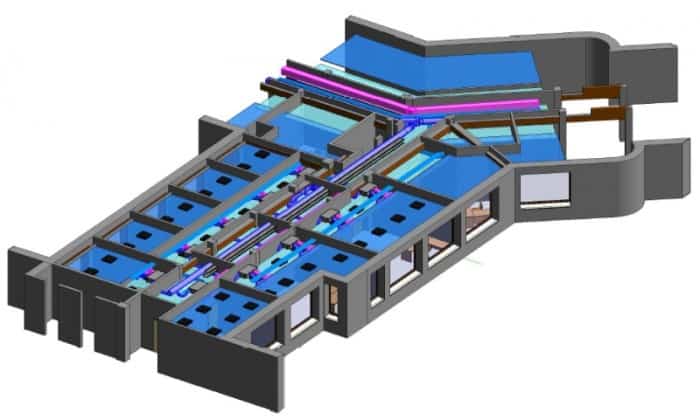 I did some work on theArena 92 or I validated the passages of networks through the framework:

A PRO rendering of an ARENA in Chartres: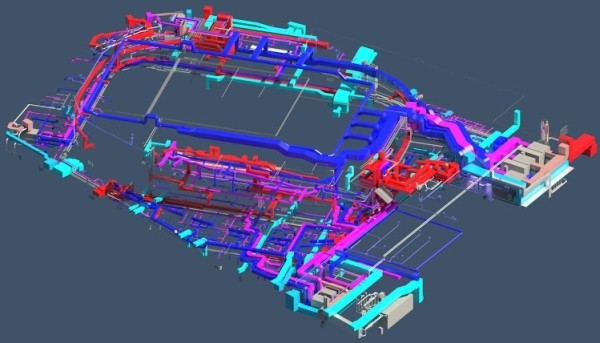 On this project, I made enormous progress thanks to a collaboration with Canadian colleagues who taught me to apprehend change and new working methods around the digital model.
Realization of some images to illustrate the notebook of the monitor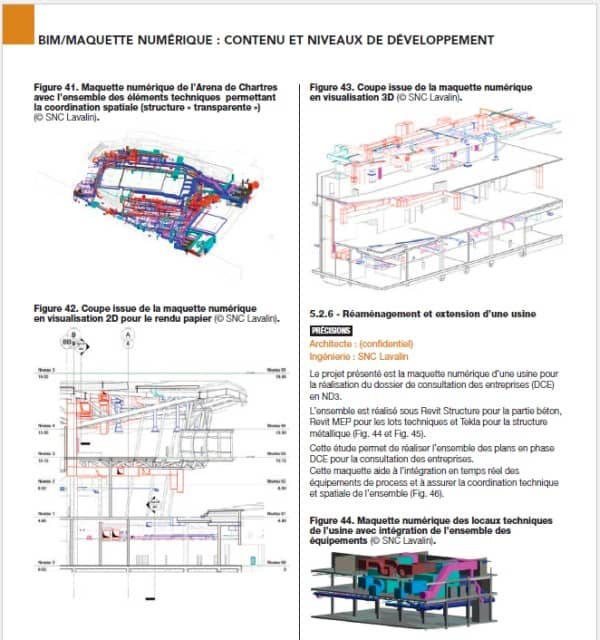 Then I participated in the first meetings to set up the BIM protocol of theAjaccio hospital.
For 1 1/2 years now I'm having fun as BIM coordinator in ARTELIA.

What missions do you carry out on a daily basis?
On the projects I take care of setting up the models for each body of state as well as the so-called model of synthesis which allows us to set up the deliverables and nomenclatures. I have a technical support role on Revit to close to the users (to the extent of my knowledge), which facilitates the transition from Autocad to Revit and helps the ramp-up.
I also make sure that the models are stable. I am improving my experience more and more, on certain projects, on the software Navisworks to check the good consistency of the work carried out in the models and to see the evolution of the clashes thanks to the method described by Simon moreau (thanks Simon) on his BIM42 blog.
I am currently trying to facilitate the graphic exchanges around the model thanks to the exchange of annotated Dwf files by putting them in place directly in the model.

Tell us a bit about the projects you have worked on
Lately a building for theAPHP en réhabilitation, a factory in Morocco, the Embassy in paris, a ticket sorting and recycling center with installation of cameras (thanks to the Axis plugin), a Parisian station: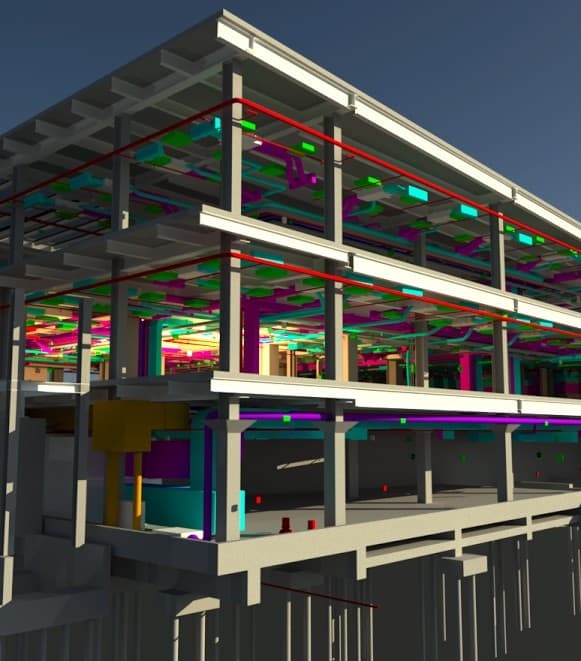 A competition ofRouen hospital that we have just won and for which I had to model an operating room with its technical room (other photos on my bim book HEXABIM)

And soon, but it is too early to say more, the Nantes hospital!

What are your favorite BIM software and tools?
At the Choisy le Roi agency, we systematically start all our projects under Revit. We also use Navisworks Manage for our presynthesis and clash management. We also have the module SHEET from home Fauconnet. Then some plugins like "auto section Box", eTransmit.
I also like to discover new ways of exploiting the model and I keep myself abreast of everything related to the augmented reality, immersion in the model .... as for example IVISIT 3D.
In my spare time, I manipulate Dynamo which is a graphical programming interface that can be connected to the digital model and which is starting to get really interesting when you want to manage all the data of a model or simplify the boring tasks of setting up projects.

If you had any advice for people converting to BIM, what would you tell them?
To persist individually and collectively, get help to allow a smooth implementation and a serene start. You will avoid wasting too much time in the development choices and the implementation of methods. Make the right choices for recruiting or promotion internal for your start in the world of BIM. Plan a training plan targeted at volunteers who will take care of the support for their comrade and ensure a gradual increase in competence.
One last advice I could give is to process the data from the model. You will always take more time to render projects thanks to the model (compared to the use of 2D software such as Autocad) and you will always have to justify your time spent as long as you do not start to use the data entered in the model. Our jobs are in the throes of change, in my opinion we have no choice but to get on the BIM train

You follow the evolution of the hexaBIM community since its launch, what do you think?
Obviously I only think of the good and it is not because what you let me express myself today that influences me, it is sincere. You kindly offered to join the community last year, I thank you and do not regret my membership. The site has continued to increase in quality thanks to its more and more members coming from different backgrounds, different professions and creates a great BIM culture medium that I like to consult regularly.
Thank you Stéphane for the time you always give us, for your sincerity and loyalty,
your journey will be an example for not HVAC specialists in conversion to BIM!


---
On the same subject:
No comments yet, be the first to comment!
By accepting you will be accessing a service provided by a third-party external to https://www.hexabim.com/