2 minutes of reading time
(465 words)
BIM Modeling Engineers & CET Coordinators: Join Vinci Construction France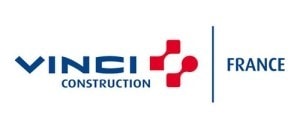 The Structure, Engineering and Innovation department within Vinci Construction France is continuing to build innovative integrated engineering that interfaces with R&D in the construction world. It supports VINCI Construction France in its development and its search for factors of competitiveness, from the traditional general contractor to the integrator of all trades. In particular, this involves responding to environmental imperatives and anticipating technological change.
Two full-time CDI positions based in HAUTS-DE-SEINE (92) in Nanterre (M / F)
BIM Modeling Engineer
You come from a higher education type bac +5 with at least three years of experience in BIM modeling and on REVIT and Navisworks software.
Your interpersonal skills allow you to easily create a link with a wide variety of interlocutors. You know how to show a sense of listening in order to understand the problems of each one.
Your sense of initiative will allow you to be proactive and creative in the solutions to be put in place; this without losing sight of the control of financial costs.
Your rigor and your autonomy are essential in order to carry out the missions that
are entrusted to you.
Reporting to the group leader of the project modeling engineering department, your main mission is to assist the subsidiaries on all types of projects in studies and in execution with the implementation of BIM methodologies, procedures and software, also:
Through the mastery of software and managerial tools for BIM projects to develop, control quality and BIM processes.
Define and ensure the monitoring and reporting of BIM progress indicators.
Write the BIM convention, formalize the BIM processes and their follow-up.
Carry out milestones with the project group leaders to ensure the smooth running of the project

applications at : http://vinci-groupe.profils.org/offre-de-emploi/emploi-ingenieur-modelisation-bim-h-f_18714.aspx
Technical Corps Coordinator
You have a bac + 2 type BTS training and have ideally acquired experience in work in technical trades or in design office in project management.
You know how to use the REVIT software and will be operational immediately in its use.
Your technical knowledge of the technical bodies gives you legitimacy in the management of your missions and the various interlocutors.
Your rigor and your methodology allow you to follow the different stages of the project and actively contribute to meeting the deadlines.
Reporting to the Projects group leader of the Engineering Modeling Projects department, you will work in project mode and in close collaboration with the BIM Manager.
As such, you are the interface between the BIM Manager and the subcontractors and ensure the quality control of the models. You are its main relay and support it in the successful completion of the project through technical missions, organization of monitoring of
BIM process and by carrying out regular milestones.

applications at : http://vinci-groupe.profils.org/offre-de-emploi/job-coordinateur-corps-d-etat-technique-h-f_19787.aspx
On the same subject:
Comment for this post has been locked by admin.
By accepting you will be accessing a service provided by a third-party external to https://www.hexabim.com/