3 minutes of reading time
(594 words)
BIM is invited to the SIG 2019 conference: the 5 sessions to follow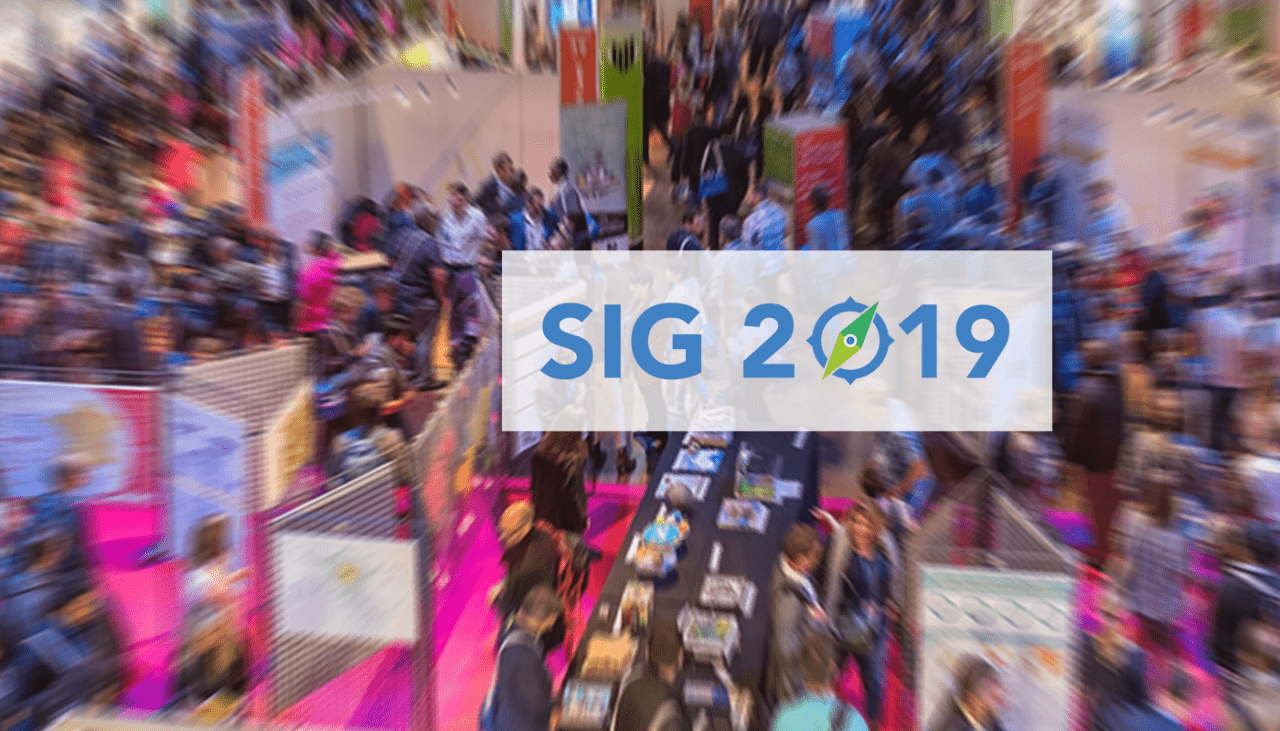 Did you miss the back-to-school BIM events? Do not panic ! You can make up for it with the SIG conference on October 16 and 17. This event organized by ESRI, specializing in spatial and geographic data, will have no less than 330 sessions including technical workshops, content workshops, classroom, development theater, business clubs, expert meetings and many others for share knowledge and experience of GIS.
Also note that 5 presentations on the convergence between GIS and BIM are also on the program. Here is the list selected by our editorial staff.
---
1. BIM and GIS go hand in hand
Authors / contributors: Laurent Charrier - Geomatician at the ISD of the Agglomeration Community of St Quentin en Yvelines and Stéphane Schira - Operations manager in public construction and Pierre Antoine Maillot BIM manager of the BETEM company xid
17/10/2019 from 09:30 a.m. to 10:00 a.m. - Location: Haussmann 6, Dock Haussmann
As part of the redevelopment of the car parks located in the agglomeration of St Quentin en Yvelines, as an extension of work for a TCSP, a service provider appointed for the studies carried out this project while respecting the rules of know-how in BIM and now allows It is up to the SQY CA to maintain this new equipment from the GIS. It is a feedback of experience where it is a question of presenting the approach with already convincing results in terms of use and maintenance.
2. BIM and GIS convergence in the Loiret department: My colleges in my pocket
Authors / contributors: Jérôme BARET - Geographical information systems manager of Loiret - Department of Loiret - Sébastien PETITEAU - GIS project manager - Department of Loiret
17/10/2019 from 16:00 p.m. to 16:30 p.m. - Location: Photo Studio, Dock Pullman
This involves presenting a BIM experiment during a call for tenders for the construction of 2 colleges. A 3D model on ArcGIS Online was offered to the candidate to produce their BIM model. A project visualization application came to assist decision-makers in their choices.
3. Can the GIS be a collaborative platform around the BIM digital model?
Authors / contributors: Magalie BARRUE and Christian GROBOST
17/10/2019 from 10:00 a.m. to 10:30 a.m. - Location: Haussmann 9, Dock Haussmann
Based on several examples of interactive WEB GIS implementation, we provide feedback on the advantages and restrictions observed when GIS is used as the core of a collaborative platform.
4. Why is BIM becoming necessary in the petroleum industry? Continuation of the integration tests of CAD data from the GIS Desktop to the web.
Authors / contributors: William LOZINGUEZ - SAIPEM SA
16/10/2019 from 18:00 p.m. to 18:30 p.m. - Place: Casting, Dock Pullman
In 2018, tests of transfer of CAD objects - carried out under 3D Inventor (Autodesk) - to 3D GIS (ArcScene) were carried out, for individual parts / objects. From now on, the transition from 3D desktop GIS to 3D web GIS will be presented, initiating "BIM" potential in the oil industry.
5. Feedback from BIM and GIS convergence around the Grand Paris Express line 14 project
Authors / contributors: Elodie Maynadier - Geomatician - EGIS - Arnold Ledan - BIM Manager - EGIS
16/10/2019 from 16:30 a.m. to 17:30 a.m. - Location: Haussmann 2, Dock Haussmann
Interoperability between BIM and GIS on a Linear infrastructure project or the digital model, a central element of the project. The implementation of collector, Survey, and Dashboard, workforce tools for site monitoring
---
For more information on the event and the appointment sessions on the official website: sig2019.esrifrance.fr
On the same subject:
By accepting you will be accessing a service provided by a third-party external to https://www.hexabim.com/