11 minutes of reading time
(2251 words)
Special BIM Canada: adoption, Open BIM, projects and BIM Track the collaborative platform with Jimmy PLANTE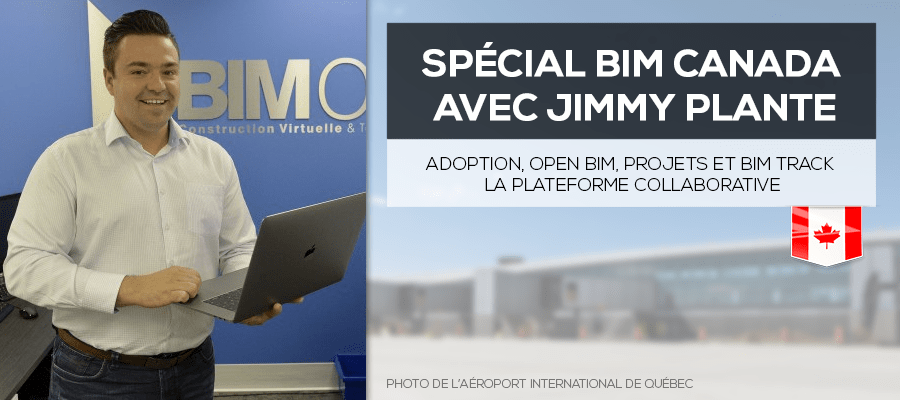 Today the Canada is in the spotlight on HEXABIM, we are pleased to welcome Jimmy PLANTE, a passionate person before he was a BIM specialist, president of the Canadian firm BIM One in Quebec, a computer scientist at the base converted to the field of construction and BIM in particular, he launched BIM Track in 2016 with Carl Veillette, a collaborative platform that has had a financial investment by WSP Global inc, one of the largest engineering firms in the world.
It was with great pleasure that I spoke with him by vision-conference from his premises in Montreal ! He will tell us about his career, the creation of the two companies BIM One and BIM Track, BIM in Quebec currently, open BIM and IFC, also the projects on which he was able to work and other subjects!
Hello Jimmy, you are a specialist in BIM technologies, could you tell us about your background?
Hello HEXABIM! Unlike most BIM experts with an academic background in construction, I studied computer science and administration. I completed my bachelor's degree in computer science in 2007 (equivalent to a license in France) and my MBA in 2014. However, I started my career at Canam Group Inc., one of the largest manufacturers of steel structures in America. Canam Group was already using BIM software such as Revit et Tekla. My role was to develop applications linking these different software to their engineering calculation systems, that's when I was introduced to BIM.
So I was a software developer for a few years then in charge of IT developments related to BIM technologies to finally be part of a small continuous improvement team mandated by senior management. This adventure at Canam Group allowed me to learn and understand the construction industry. A great adventure that lasted 7 years!
In Quebec, how was the overall adoption of BIM and what is the state of development today compared to other countries such as the USA and France?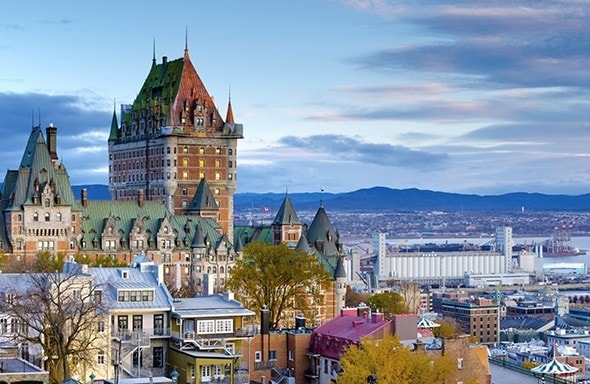 Au Canada, construction is segmented by province and the impacts of this are felt at the BIM level and we feel that initiatives in one province do not necessarily spread to others. That said, we have seen a strong BIM push in Québec and Ontario in the past two years. TheAlberta and the British Columbia follows very closely. We see more and more entrepreneurs and consultants who decide to make the shift even if the work providers do not yet widely demand it. That said, the largest public work provider, the Quebec Infrastructure Company, is a leader in imposing BIM on the majority of these important infrastructure projects and we have seen the impact of this quickly in the market.
You founded BIM One and BIM Track with Carl Veillette, could you tell us about this adventure and these two startups?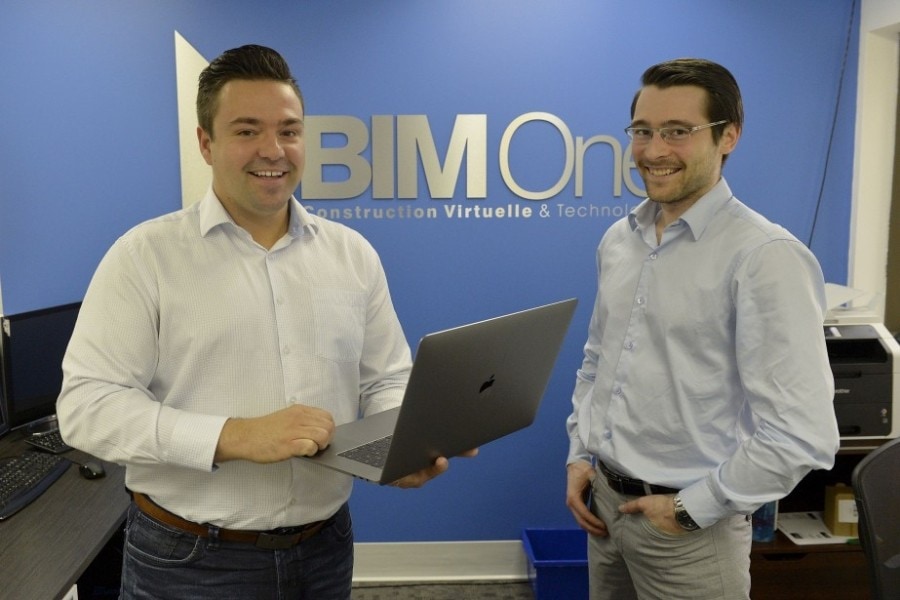 During my last MBA session in 2013, we had to develop a business model to start a high growth company. That's when I decided, with the help of 4 other MBA students and Carl Veillette, to develop a business model with strong growth potential. We presented the project and obtained A+, the only A + of the group. A week later, on December 23, 2013, Carl and I incorporated the company!
BIM One has always had innovation at heart. From the start, the company offered BIM services (such as training, implementation and project management) but also developed small applications (addins) which made it possible to optimize the ways of working. These applications and the skills that we had developed have ensured that our services have rapidly grown in Quebec. A few months after the start of the company, we obtained one of the largest BIM Principal Management mandates in Quebec, namely that for the extension of theQuebec Jean-Lesage International Airport.
A little later, in the spring of 2015, we had the mandate to optimize the coordination process for one of our clients. It was during this analysis that we found that there was a huge deficiency when the time came to coordinate the various problems detected on the 3D digital models made from different BIM software. At this time, we decided to hire 2 more software developers to solve this problem and be even more efficient in 3D coordination. We presented this application to someone of our customers and the response was very positive which sent the signal to us that there was an opportunity to market the product. So we decided to name the product BIM Track and to finance the marketing of version 1.0. It was in April 2016 that the first commercial version of BIM Track was launched.
Today, a little over 3 years after starting the business, we are proud to say that BIM One is a 26 employees and who should exceed the 40 employees within 12 months. BIM Track is sold in over 20 countries and is growing exponentially month after month.
What types of projects are you working on at BIM One? Could you name a few for us?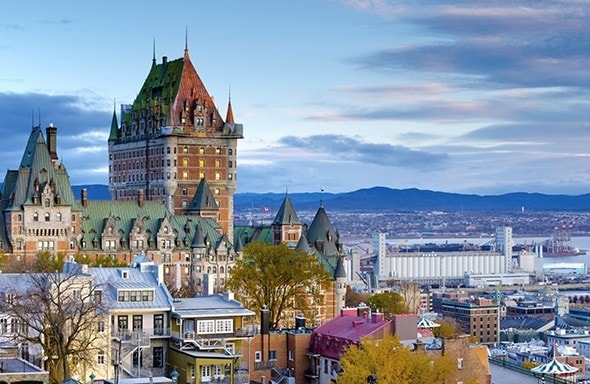 In Quebec, BIM One is the BIM consulting firm having carried out the most projects as principal BIM manager and as such is currently in charge of certain projects for the Société Québécoise des Infrastructures such as the hospital Fleurimont de Sherbrooke ($ 110M) and'Montreal Heart Institute ($ 100M). We are also the Principal BIM Manager on the tallest Canadian tower east of Toronto, named " The Lighthouse »($ 650M), for the Dallaire group as well as the Expansion and redevelopment of theterminal YQB2018 ($ 277M), and the science complexUniversity of Montreal ($ 350M).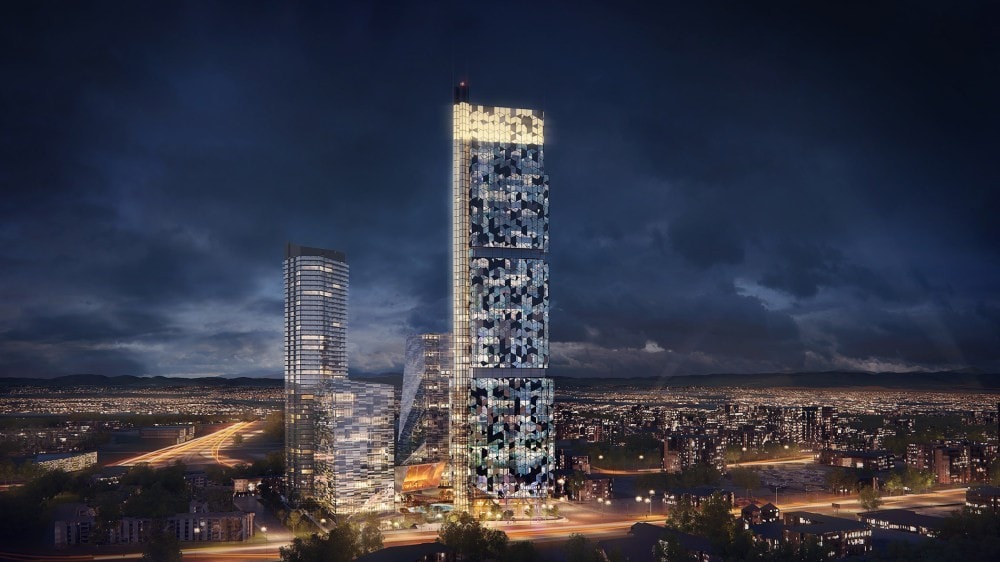 In addition to BIM Management mandates, BIM One has implementation mandates in all types of companies in the construction industry; from small architectural firms to general contractors, including manufacturers and engineering consulting firms. These mandates mainly consist of drafting transition / deployment plans, giving training, helping with the development of content and standards and supporting the client during his first BIM projects in order to ensure success on the project but also at the level of the transition to digital processes.
(Quebec City International Airport - yqb2018.com)
What are the main uses and features of your BIM Track collaborative platform and why BIM specialists should consider it more than other platforms?
BIM Track optimizes the coordination process 3D digital models. With a few clicks you are able to exchange, between the different software, communications (problems, inconsistencies, non-conformities, etc.) spatially linked to the 3D model which allows to consult their evolution regardless of the version of the model used. It is therefore extremely easy to find a problem on a model regardless of the software you use and to correct it. All of these information is centralized on the web, they therefore allow you to extract project coordination reports in order to give it to the various stakeholders. In addition, next October the official version of our " 3D Viewer " will be available. This will allow you to view and manipulate digital models directly from a web browser. You will be able to make cuts, measure, communicate questions, save views, and much more. We have a lot of surprises ahead for the industry that will revolutionize the way projects are coordinated.
What are the most used BIM solutions and software in the projects hosted on your platform?
According to recent analyzes, our customers use a lot of software. However, certain "patterns" are observed. Here in North America, we mostly find the pattern " Revit-BIMTrack-Navisworks ". In Europe, everything is fairly divided between this "pattern" and the one where Navisworks is replaced by Solibri. Now, on the side of structural manufacturers, we find Tekla structures in the process. This is why we take advantage of open standards in order to be able to communicate with as many software as possible.
As you know, IFC is the heart of Open BIM and collaborative work, have you succeeded in optimizing the exchange of data and digital models via this format? Without data loss or redundancy?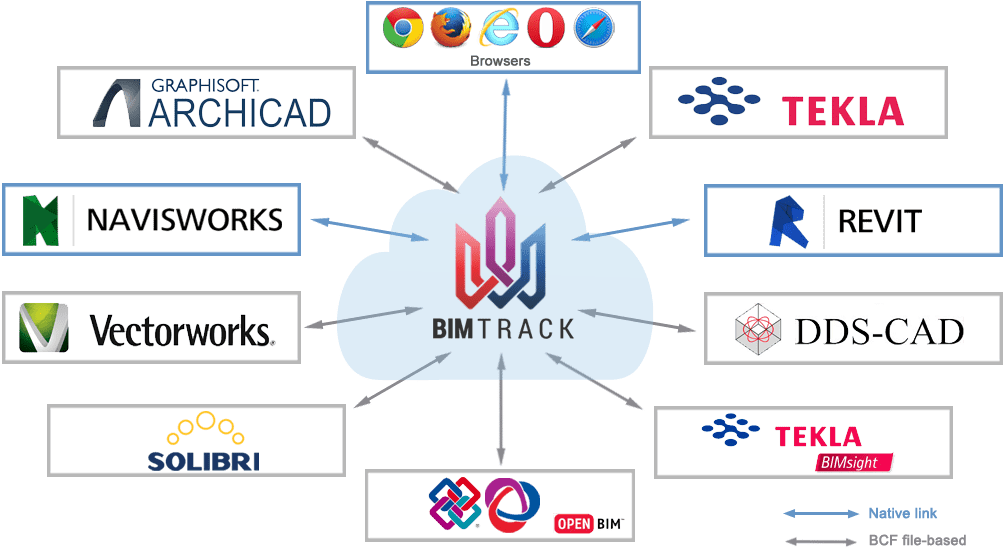 Definitely, for us the support of open formats is proof of our commitment to connect our fragmented industry. BIM Track is based on open format IFC et BCF this is what allows us to coordinate projects in complete transparency without limiting exchanges between the different software that are part of our clients' BIM processes. We are actively involved in organizations like BuildingSmart in order to stay abreast of the latest trends. On this subject, Carl Veillette will be at the Building Smart Standards Forum at the end of October in London. Do not hesitate to go meet him!
We strongly believe in open standards and strive to maintain the highest level of compatibility possible. Like any standard, it brings challenges and requires to harmonize well with it in addition to taking into account the different ways in which other software manufacturers implement it.
Our work on file conversion IFC is constantly evolving and we are implementing the means to ensure that the user experience is as pleasant as possible. What is certain is that we continue to develop around this open file format.
BIM Track recently took an important step in its development, you have concluded a substantial financial investment agreement with WSP Global inc, one of the most important engineering firms in the world, could you say a little more?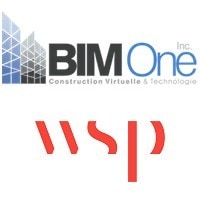 Indeed, following the launch of BIM Track in April 2016, the demand was so strong that we began canvassing to obtain major financing in venture capital in order to support the development of the product and accelerate the commercialization. After a few months of canvassing and good planning for the next few years, WSP Global has decided to invest in BIM One in order to support this growth and we are very happy about it. In addition to injecting capital into the company, WSP Global makes its business network available to us, which is greatly appreciated in order to accelerate our global deployment.
What are your future development axes at BIM One and BIM Track?
Let's face it, Carl and I are aiming for strong growth for the company. The division BIM consulting services One will continue to grow in Quebec but also elsewhere in Canada and possibly internationally. We will continue, as we did at the very beginning, to innovate in order to be the most efficient in the market. The synergy between our BIM consultants and our software engineering team sets us apart from the competition, because we make the impossible, possible, in the development of technologies adapted for the industry.
What about BIM Track, we are developing the future under 4 main axes:


Simplicity : We all know that collaborative BIM is promising, but is still experiencing a lot of resistance in the market. That's why the BIM Track team strives to make the platform as simple as possible "user-friendly" in order to minimize resistance. We count the number of "clicks", for example, in order to perform actions to optimize the interface for the operations of our users. We monitor trends for "Web Design" and user experience. In less than 5 minutes, an administrator is able to configure his project and start using the platform.
Reduced mobility : We want to make digital models more accessible and democratize BIM. In general, BIM is seen as a "specialist" affair. In fact, the concepts surrounding BIM are very useful to all project stakeholders, including project managers at professionals or at the client. By democratizing access to BIM, we facilitate adherence and understanding of the methods used and in the end we can only make better projects.
Connectivity : Connectivity is at the very heart of the platform. BIM Track offers bi-directional connectors (Addins) for Revit, Navisworks and Tekla structures. In a few months, we will have a connector for Solibri and other software such as ArchiCAD will follow. We also respect the open standards developed by BuildingSmart International in order to ensure good connectivity with the various BIM software such as the BCF rest API. In addition, a few months ago we launched our API (in BETA version) which allows everyone to develop their own connectors to BIM Track. Since the BETA launch, around ten companies have started developing a connector with their software.
Safety : Information security is a very important focus for BIM Track. We understand how important digital mockup data is to our customers, which is why we regularly perform penetration tests on our platform. We are currently in a process to obtain two certifications: ISO27001 and Cyber ​​Essentiel Plus.
Thank you Jimmy for accepting our invitation and coming to tell us about all these exciting projects, a last word?
Come talk to us! We are BIM enthusiasts just like you! Let's share our passion!
---
Various links:
On the same subject:
By accepting you will be accessing a service provided by a third-party external to https://www.hexabim.com/