1 minute reading time
(173 words)
PointSense and point cloud processing: an introduction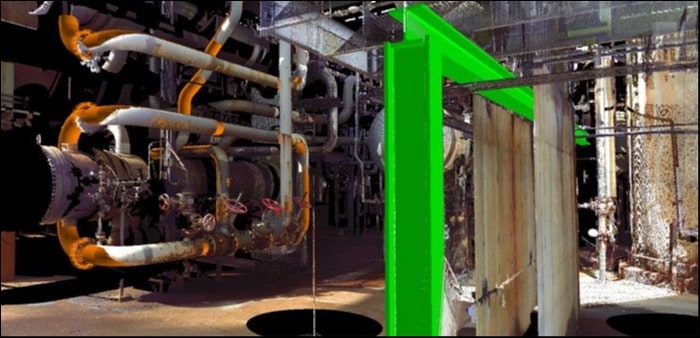 BIM methods and processes are more or less common in this context of the design of new constructions, in the case of the existing it is a little more complex, integrating works as they were built into digital models requires more of precision in the measurements, the most reliable of these is the 3d scan, the result is a raw point cloud that must be transcribed in a 3d model, PointSens helps to process these clouds and convert them directly in Revit.
PointSense allows the creation of walls with different types automatically, the alignment of walls and floors, we can also configure it to convert certain scanned objects into Revit families by specifying the dimensions.
One can also work on point clouds in the family editor, to subsequently generate doors, windows and columns from point clouds.

Here is the official video of the software:
You can register for the presentation webinar which will take place May 20 at 17 p.m.
https://attendee.gotowebinar.com/register/7264577044041157633
On the same subject:
By accepting you will be accessing a service provided by a third-party external to https://www.hexabim.com/