1 minute reading time
(189 words)
Take our annual survey and leave with a gift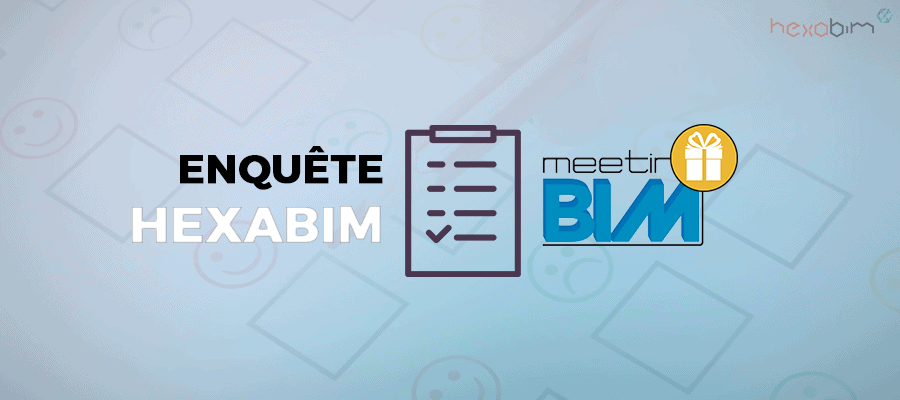 Since its launch, the HEXABIM platform has set itself the task of informing and supporting professionals in the construction interested in digital transition and BIM more precisely.
However, to ensure that our actions match the realities on the ground as much as possible and meet your needs, we would like to carry out a comprehensive survey. 9 issues multiple choice in total, you just have to tick the right boxes.
The questionnaire is already online, just click on the link below and follow the instructions. You only need 3 minutes to answer it. Do not hesitate to send us your ideas or comments!
At the end of this survey, a draw will take place to win you a gift worth 1550 euros, an invitation to the prestigious BIM meeting organized by The Monitor November 8 and 9 in Paris!

We are counting on your participation which will help us improve the platform and serve you better afterwards!
https://goo.gl/forms/hp4swXmShI9z67rn2
A huge THANK YOU to our friends who participated :)
Update: survey & draw results.
---
On the same subject:
By accepting you will be accessing a service provided by a third-party external to https://www.hexabim.com/