8 minutes of reading time
(1689 words)
BIM for SMEs and design offices: Opportunities, issues and strategies with feedback from CEBATEC
Hello Lætitia, you are the manager of the CEBATEC fluid design office involved in several important projects in your region, Auvergne-Rhône-Alpes, could you tell us about this human adventure above all?
Following a receivership, the company in which I worked was taken over by a group which carried out a restructuring. My post of Lyon branch manager was abolished as well as 3 layoffs of technicians out of 4 and the non-renewal of a professionalization contract.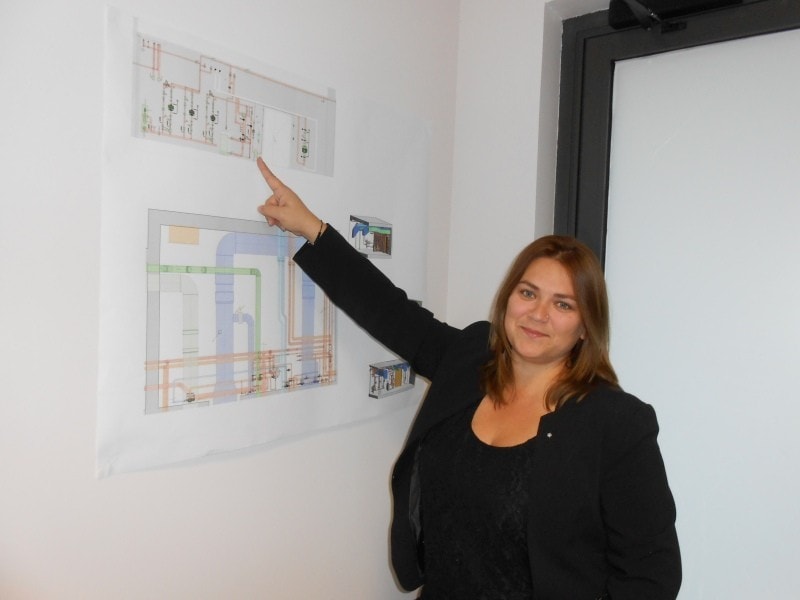 The Lyon team was competent, united and dynamic; together we had enabled the development of the Agency and its rise - our clients were loyal to us, appreciated our responsiveness, our competence and our availability. So I started thinking about the possible possibility of regrouping my team and starting a new structure with them.
CEBATEC was then born in November 2014 with a designer and a designer, then in February 2015, another designer joined the design office. To date, CEBATEC has 15 employees, 2 agencies: one in Lyon, one in Clermont Ferrand and an opening forecast in Paris and / or Marseille.
In two years, CEBATEC has recruited 12 employees on permanent contracts, a future engineer on an apprenticeship contract (Ecole des Mines de ST Etienne) and 3 to 4 trainees.
What types of projects are you working on?
We work on projects of different types. We specialize in hospitals and laboratories, but we also work on tertiary-type projects (nurseries, colleges, offices, hotels), industrial and housing projects such as boarding schools, prisons, residential buildings.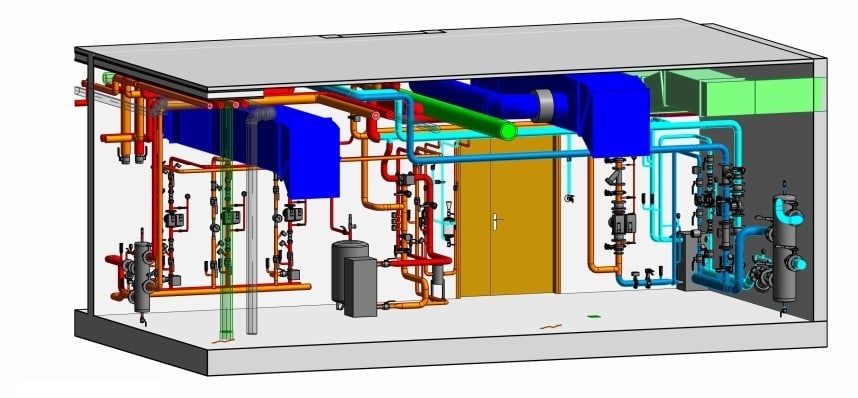 How did BIM make its foray into CEBATEC?
We really needed this design office to bring something more to our customers and be innovative in the services offered. This is why, in agreement with the team, I invested in a BIM solution which represents a very high cost during the acquisition, updates but also in the training of my employees.
The first months were less promising than expected in the sense that it was necessary to train employees in the new tool, that they adapt to this new way of operating which resulted in a longer time to process the first cases.
At the end of December 2016, we were equipped with 11 complete workstations (8 REVIT workstations and 3 NOVA workstations) and one workstation intended to perform thermal calculations. Employees have already received at least 28 hours of training for some and 40 hours for those who wanted to complete their training.
Today, the team has become very efficient on these tools, which has enabled us to reach the objective set initially and even to exceed it since we have doubled the number of hires compared to what I had planned. initially.
How has BIM changed your design office?
Some companies consult us because the call for tenders (public or private) requires that the project be carried out in BIM and to date, they are not yet equipped or are just starting on BIM solutions. They therefore need a design office like CEBATEC to support them in carrying out these projects.
BIM allows our team to work on large-scale projects. Add to this that working on new, more efficient and evolving software helps motivate employees. It is true that this is a real questioning of the way of working, but once the tool is mastered, BIM users take real pleasure in performing the services requested.
BIM also saves time in the long term on projects because once you have mastered the solutions, it allows you to be more efficient in carrying out design studies and above all to resume clashes more quickly.
What was your strategy for implementing BIM?
BIM was introduced at CEBATEC because it made it possible to respond to evolving public regulations. I would remind you that a law was to impose in January 2017 for certain public contracts (buildings larger than 2 m²) the use of BIM. So we took the initiative by investing upstream in order to be efficient as soon as this law was notified.
In addition, this working method develops and improves our collaboration with the various trades. Thanks to BIM there are now more exchanges, sharing, communication, values ​​that I try to convey within my company.
The fact of following new trends and training employees, using effective solutions, attracts competent, committed employees. Moreover, the integration of BIM at CEBATEC could not have been done without the total adhesion of each employee to the internal work system which requires a lot of autonomy and participation of all on each project.
Each employee benefits from a training of at least 10 days on the solutions used partly financed by our OPCA. We thus give them the keys to succeed and be more efficient. Each reflection, wish, point of view is approached as a team in order to jointly judge the beneficial aspect of the results that could result from it.
In addition to applying ourselves to be efficient, responsive and flexible, we try to convey and transmit values, we are involved in working on the human aspect: Know-how, which holds a predominant place within CEBATEC where each employee has an important place and above all a decision-making power.
We decide together on future investments, strategic choices beneficial for our small company in terms of training, software for example. All this without forgetting to be united and above all benevolent towards each other.
Have you benefited from any help or support in this digital transition?
In the creation of CEBATEC I was very supported by the VSDI network (France Active) which informed me of the various aids granted to SMEs in the region which allowed us to finance our PCs and our software.
Otherwise, unfortunately, no funding is (to my knowledge) created to support SMEs in investing in this type of "tool" unlike large groups that benefit from research aid, research budgets, and so on. often support from publishers that we don't have.
What difficulties have you encountered with MEP solutions?
We encountered great difficulties in the management of reservations which remains a black spot for us, as well as other problems, particularly for the design of gravity units, but with each software update we have a few points which are resolved.
We are quite close to the two editors chosen for BIM with whom we manage to discuss when we encounter a difficulty.
As an SME we have no other choice than to invest in "turnkey" because we do not have time to develop all of our tools and ensure our studies at the same time and we do not we don't have the budget to second one or two people over an important period who would only do development ...
These solutions are therefore, for my part, essential. We must invest in order to be trained and perform quickly.
At the start of the implementation of BIM tools; the team is less efficient, less "at ease" in using and managing them, but in the end, we do not regret our choice and we have become very efficient on these tools.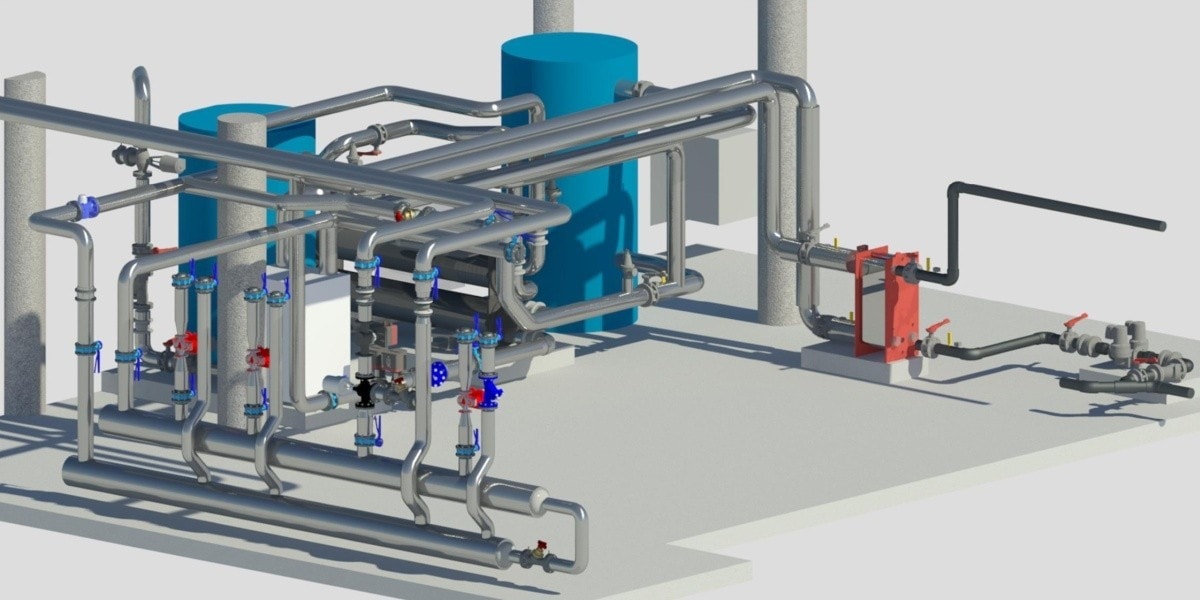 What are the problems that small structures may encounter when adopting BIM?
The implementation of BIM has some drawbacks that can slow down small structures:
Initially, BIM represents a fairly high investment both in terms of equipment, solutions and staff training. We are talking about PCs that are similar to those of Gamers, annual training for each employee because software is constantly evolving and very high license costs.
Often, the already existing consultancy firms have difficulty in being granted financing for such an investment. You should know that a complete workstation (PC and BIM software) costs around € 12 excl. Tax then € 000 excl. Tax per year of updates (annual cost which will increase further). Not to mention the training which represents a cost of around € 1 excluding tax per employee.
It is also a new way of working with a complete questioning on the part of the collaborators. Indeed, the working methods are different, users of BIM solutions must forget the way they worked before (on 2D software) and start over "from zero" to reconstruct a new working method. At the beginning, it takes time, requires investment on the part of employees and is not necessarily profitable, but once the tool has been mastered, it allows you to have fun, to be more efficient and efficient.
What advice would you give to design offices and small structures that adopt BIM?
To adopt BIM, I will advise small structures to first define their needs in terms of equipment: PCs, screens, software, data storage, training… This in order to obtain suitable financing.
Financing can be obtained through a bank loan, leasing, but there are other means to enable the acquisition of equipment such as the rental of PCs, software or group purchasing.
There are also certain organizations such as Active France which can help the development of an SME.
With regard to training, SMEs can contact their OPACIF which can provide partial or global support for the training course (FAFIEC, ACTALIANS).
---
THANK YOU to you Lætitia and to the whole team for sharing with us this exciting adventure within CEBATEC, thank you also for your feedback and all the information and advice!
I sincerely thank you for your interest in CEBATEC, our team and myself. CEBATEC represents a slice of life, a heavy professional and personal investment, but above all ... a great Passion!
---
CEBATEC | Route de Tramoyes Chênes Activity Park 01700 LES ECHETS | 04 78 28 46 50 | www.cebatec.fr
On the same subject:
By accepting you will be accessing a service provided by a third-party external to https://www.hexabim.com/