3 minutes of reading time
(694 words)
Reality capture for construction: 3D scan for BIM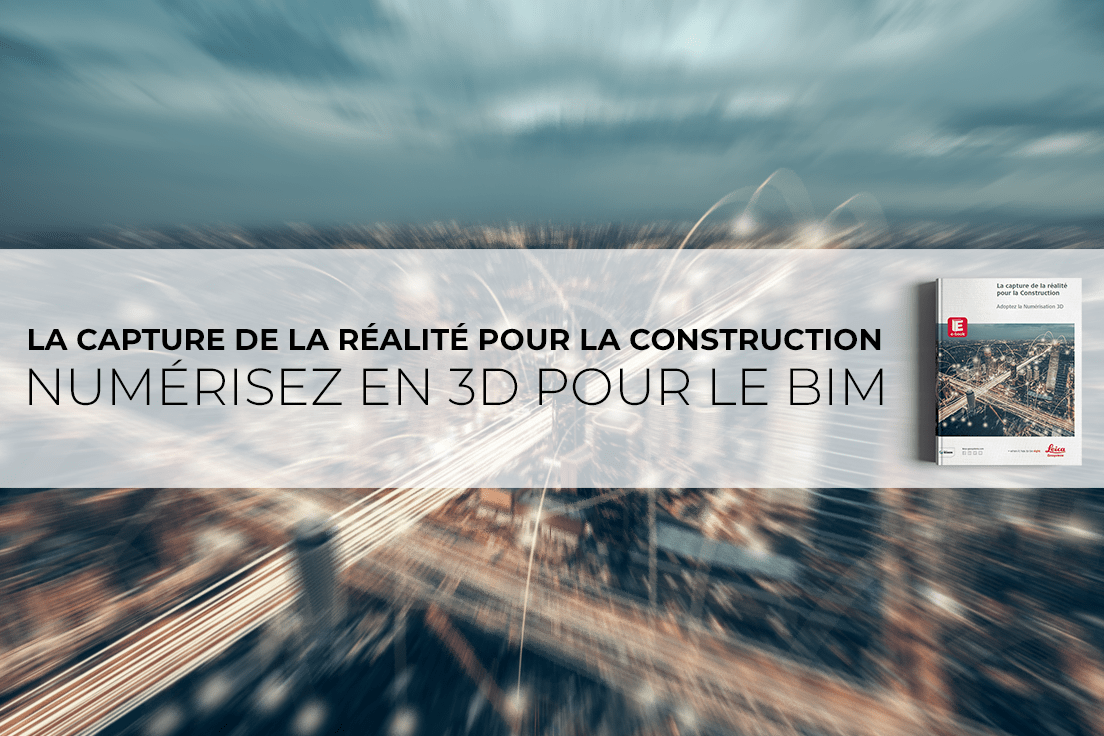 Understanding the Reality Capture

Reality capture is the process of quickly and efficiently grasping an accurate interpretation of a site or environment in 3D. This shared digital representation in the BIM process helps to make informed decisions that are based on the real situation of a construction project, not on outdated plans or assumptions.
Construction professionals have the ability to change the way construction is done. Through the adoption and use of 3D scanning, real-world conditions can be merged with digital data to better plan, design, manage and execute projects.
Reality capture for construction and engineering projects
Digital working methods can improve productivity, minimize risk and lower costs for construction and infrastructure projects. By aligning with BIM, simplifying workflows and establishing collaboration between all stakeholdersincluding architects, engineers and construction contractors, projects are completed on time and on budget.
Reality capture makes it possible to collect digital data at each stage of a construction project to obtain a digital 3D representation of an environment or a site. This helps to improve efficiency and ultimately leads to better profitability.
How is 3D data applied in the construction of buildings, roads and bridges or railways and tunnels?

Discover in video the role of reality capture and "digital twins" throughout the construction process via our 3 animations.
---
---
---
What technologies to capture reality? The right tools for the right job
There are several reality capture technologies for various applications. To reap their benefits, it is essential to start by understanding what needs to be done, how the 3D data generated by these technologies can be used, and how BIM or digital twins can improve construction.
Static and dynamic reality capture solutions
3D scanners and laser devices provide access to difficult areas and capture detailed data and images with the push of a button.
> Mobile 3D acquisition solutions vary more and more to offer a wider range of applications for their users. Portable (backpack) or vehicle solutions have already existed for several years. "Hand-held" solutions (scanners allowing the acquisition of 3D data while walking) are being developed more and more for various indoor or outdoor projects.
Mobile solutions are generally effective at capturing data covering large areas. Also, drones (or UAVs) are among the fastest growing reality capture tools. They capture aerial images, generate 3D deliverables and are perfect for working in areas that are inaccessible, dangerous or restricted due to security limits.
> Static solutions, on the other hand, allow you to capture data over long distances or quickly assemble several 3D scans for large-scale projects. Static (or terrestrial) 3D scanners for construction having made their first appearance over 20 years ago, very extensive ranges allow us to offer different technical characteristics to adapt to each environment (construction of a building or a route for example).
AEC and BIM professionals: Digitize the real world and transform the way you build
Want to learn more about the value of reality capture for construction? Download the white paper "Reality Capture for Construction"
In this white paper, we explore the need for digitalization, the role reality capture can play in the entire construction process, and how projects can be designed, planned and executed from data that merges the real world and a digital world.

---
---
On the same subject:
By accepting you will be accessing a service provided by a third-party external to https://www.hexabim.com/