1 minute reading time
(171 words)
HEXABIM: 1 million pages viewed in two years!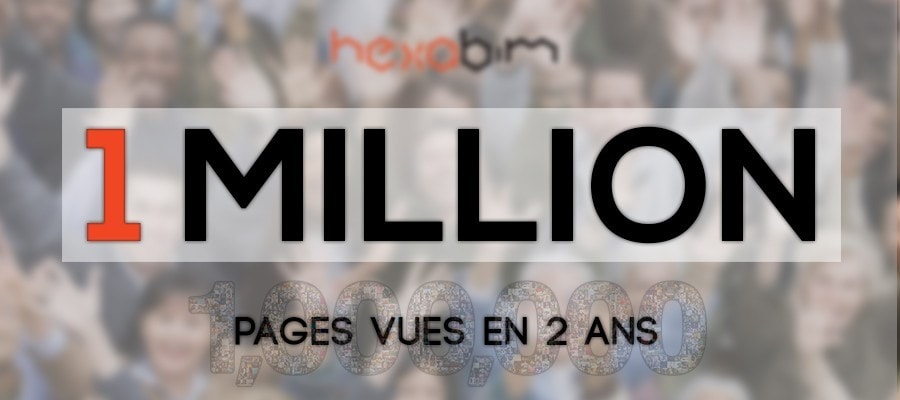 It is a very special and symbolic day for the HEXABIM platform, we have just reached 1 million page views since its launch in January 2015! One million pages have been viewed between articles, discussions, events, white papers, etc.
---
Thank you to our members and loyal visitors who have made this virtual space as friendly as it is relevant, thanks to them HEXABIM has become the BIM crossroads for the entire construction sector in France!
---
If you haven't followed the evolution of the community here are some figures to give you an idea, to date 4400 members joined us and 1100 subscribers to our monthly newsletter "The BIM Journal", 160 items published, 200 events, 700 discussions, 1000 comments and reactions and many other content (white papers, 3d components, ..). Obviously all 100% BIM!
In some graphic illustrations also the profiles, training, regions and establishment members who joined HEXABIM in recent years:
See you soon !
The HEXABIM team
contact@hexabim.com
---
---
On the same subject:
Comment for this post has been locked by admin.
By accepting you will be accessing a service provided by a third-party external to https://www.hexabim.com/