1 minute reading time
(174 words)
GRAITEC BIM Designers 3D, reinforcement under Revit #AU
D-3 before the start of one of

es

most anticipated events

of the year

, Autodesk University,

soon to come

in December

in Las Vegas for

reveal during

last three days

innovation

in the world of the ACS.
The majority of professionals & editors in the field will be present, including GRAITEC which promises a much awaited solution, GRAITEC BIM 3D Designers !
Finally, 2D / 3D reinforcement directly available in Revit, a variety of extensions, of which here is an excerpt: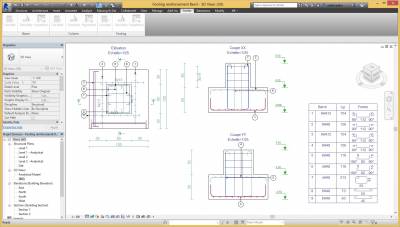 This session "SE6512- Take advantage of BIM for reinforced concrete structures"Will be presented by Carl Spalding and Joseph PAIS, several themes will be addressed:
Launch structural analyzes directly in Revit.
Always check structural calculation assumptions in Revit.
Generate the reinforcement of the various structural elements (columns, beams and foundations)
View and manipulate 3D reinforcement directly in Revit
And many other points.
You will find more details in the following official document:
This article is only an excerpt from the official document, feel free to join the discussion if you have other information!
On the same subject:
By accepting you will be accessing a service provided by a third-party external to https://www.hexabim.com/