2 minutes of reading time
(339 words)
CarrièreBIM.com: your BIM career (re) starts here!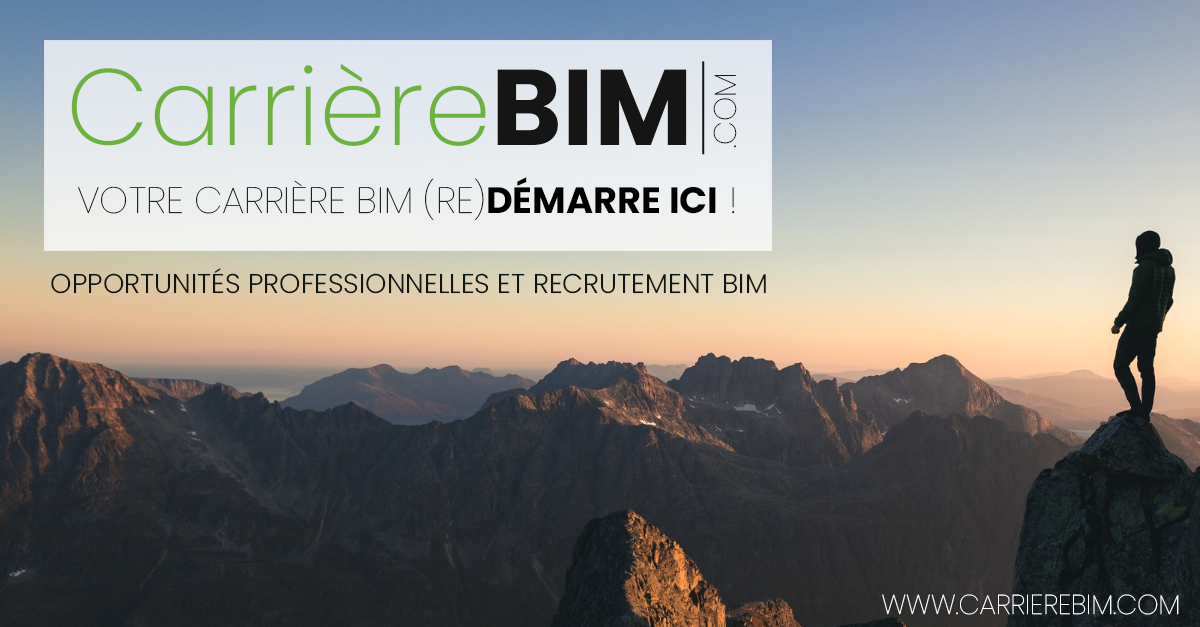 ---
A platform dedicated to the BIM job market, you dreamed of it? HEXABIM did it ... For you!
With the post-Covid recovery coming, our watch on the job market has allowed us to see a dynamic around BIM which has been successful. However, we noted, in addition to the comments of our members , that looking for a professional opportunity around BIM is sometimes an obstacle course. Why ? Because the offers are "scattered" in various job boards, the recruiter wastes time and potential candidates miss out on key opportunities.
So, HEXABIM has worked hard with the desire to centralize announcements, to facilitate the connection between recruiters and professionals looking for an opportunity whether it is a classic job or a work-study / internship in BIM and more generally in new skills around digital in construction.
We wanted to save time and enable efficient and targeted research for both the recruiter and the candidate, through a dedicated site, with direct contact. CareerBIM.com !

CarriereBIM.com is:
Professional opportunities 100% BIM (in CDI, CDD, internship, work-study, groups ...)
Throughout France (and soon internationally as well)
Live weekly meetings on Linkedin to allow you to interact with the recruiter and find out more about the opportunity and the work environment.

Why publish an offer on CarriereBIM.com:
The largest network of BIM professionals (+23.000 members)
The support of a very dynamic community
A simple and fun platform with zero ads!
An ultra-responsive service and team

Special Recruiter Package:
Publication of your offer for 30 days
Dissemination and relay on social networks + mailing
Un spot live on Linkedin with the HEXABIM audience to present your company directly to 1er BIM network on Linkedin.
For the launch of the platform post your first offer for free with the code REPEAT100 !
---
On the same subject:
By accepting you will be accessing a service provided by a third-party external to https://www.hexabim.com/