1 minute reading time
(164 words)
BIM Influencers 2019: An exceptional edition and a double TOP 10 (results January 16)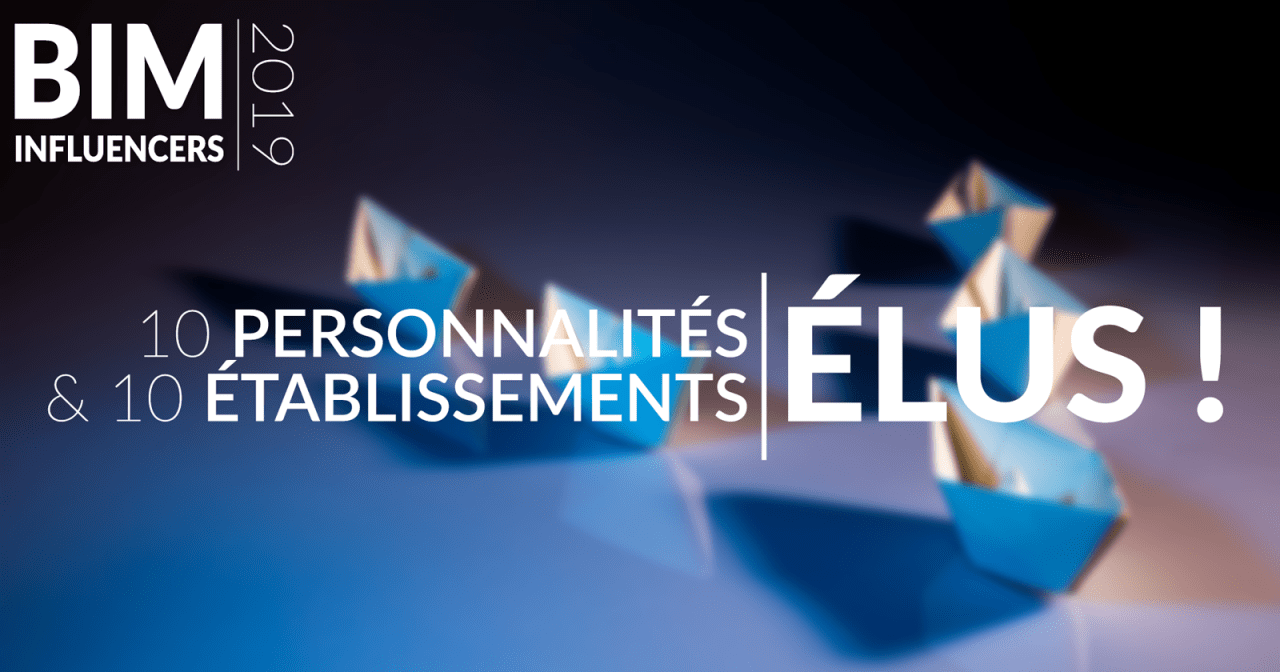 The election of BIM INFLUENCERS 2019 was an exceptional success, and we sincerely thank all HEXABIM members for their unwavering support for this initiative.
Over 1200 votes and in total 110 BIM players were nominated in this new edition, proof if there was any need for the importance and dynamism of the BIM community in France.
As planned, HEXABIM will designate as BIM INFLUENCERS for the year 2019 the 10 personalities and 10 establishments having received the most votes in each of these two categories. The results will be made public next week, Thursday, January 16. By then we are finalizing a little surprise for the attention of the happy laureates to mark this event.
At the end of these operations, an interview will be offered to 2019 BIM INFLUENCERS who so wish, to report on their activity over the past year, but also to discover the challenges and trends to come in 2020.
See you next Thursday, January 16 to discover the 2019 BIM INFLUENCERS!
On the same subject:
By accepting you will be accessing a service provided by a third-party external to https://www.hexabim.com/